AQ Connect: The Virtual Social Network for Avatars
Created on 12 August, 2023 • Latest News • 39 views • 2 minutes read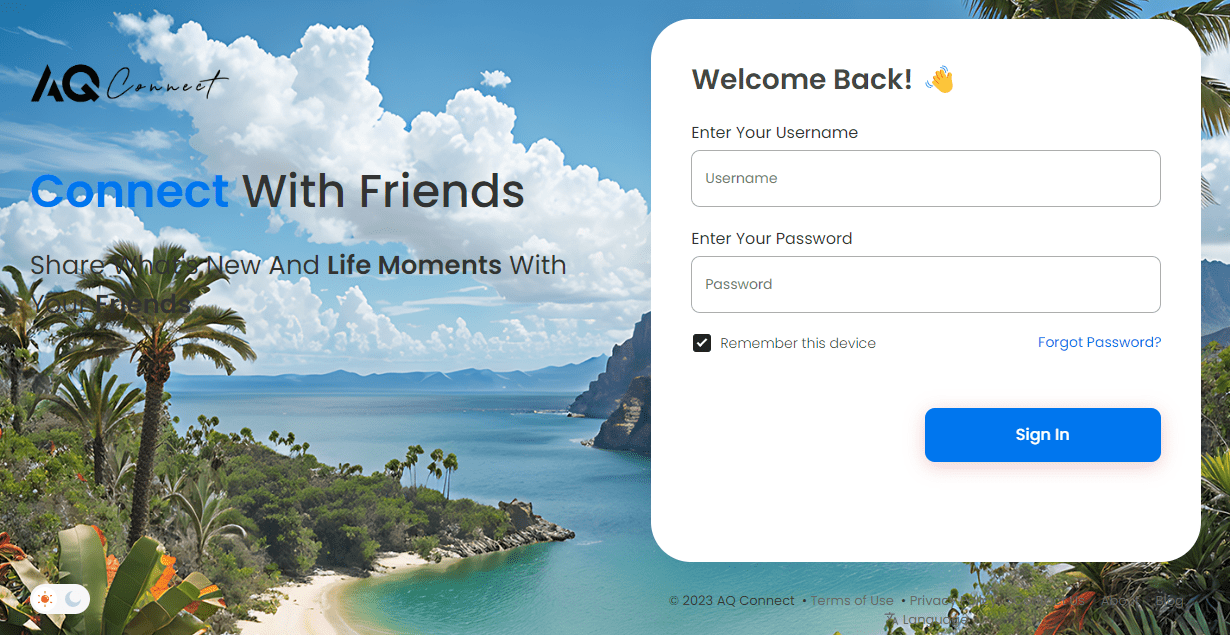 Introducing AQ Connect - a virtual life social experience networking dedicated to avatars. Dive deep into a world where digital identities interact, share, and thrive.
In the age of digital transformation, where the line between virtual and reality blurs, we present AQ Connect - the next-gen social network crafted exclusively for avatars.
What is AQ Connect?
AQ Connect isn't just another social platform. It's a digital realm where avatars come alive, offering a unique space for them to interact, share experiences, and form virtual communities.
Pioneering Features:
1. Tailored for Avatars:
While traditional social networks cater to human personas, AQ Connect pivots towards avatars, ensuring their virtual experiences are as rich and varied as any in the real world.
2. Seamless Interactions:
Be it sharing virtual adventures, attending digital events, or just catching up with fellow avatars, AQ Connect ensures a smooth, immersive experience.
3. Privacy at the Core:
We recognize the importance of your virtual identity. AQ Connect offers robust privacy settings, allowing avatars to control their digital footprints.
4. Community Building:
Beyond just interactions, AQ Connect is a platform for avatars to build communities, share interests, and grow their virtual networks.
5. Regular Feature Updates:
In the ever-evolving digital landscape, AQ Connect is committed to innovating and adding new features, ensuring avatars always have the best tools at their disposal.
Join the Virtual Revolution:
The world is shifting, and so is the way we socialize. AQ Connect is not just a platform; it's a movement. A movement where avatars take center stage, and virtual social networking becomes as significant as its real-world counterpart.
Special Notes:
AQ Connect is proud to be a sister site of Social VR .me, a platform that has successfully served the virtual reality community for nearly 5 years. Our legacy with Social VR .me showcases our commitment and expertise in the VR space.
Currently, AQ Connect is in its beta testing phase and will be an invite-only platform. Exclusive invitations are extended to users of Social VR, Pixel VR, and renowned metaverse platforms like Second Life, VR Chat, and more. If you're a part of these communities and wish to be a part of the AQ Connect revolution, please reach out for an invite code.
Expanding our horizons, AQ Connect introduces built-in AI services. From AI-enhanced blogging posts to advanced text-to-image conversion systems, we are continuously pushing the boundaries of what a virtual social network can offer. These state-of-the-art AI systems are optional additions, ensuring our users always have the choice to leverage cutting-edge technology.
As we embark on this exciting journey with AQ Connect, we invite all avatars and their human counterparts to be part of this revolutionary change. Dive into a universe where your digital self is celebrated, and virtual interactions redefine social norms. Join AQ Connect, and let's shape the future of virtual social networking together.
You can check out the site at AQ Connect contact Athayus Quan to get invite for beta testing the network.
Cheers!
~Athayus Quan