AQ Music
Created on 8 July, 2023 • Latest News • 52 views • 2 minutes read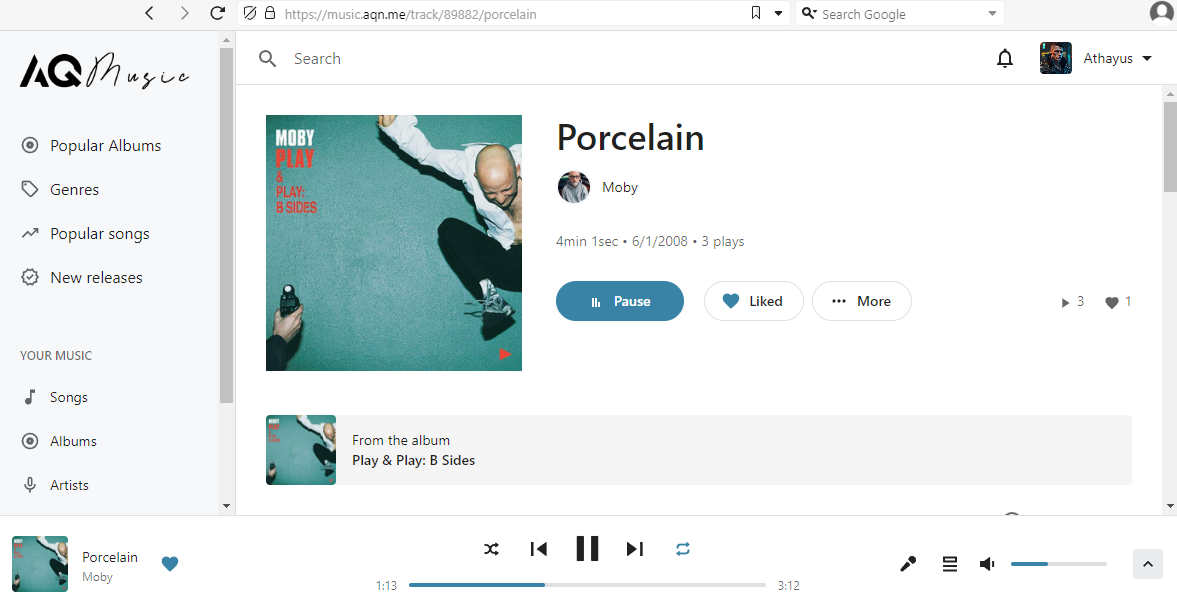 Experience the future of music discovery with the revamped AQ Music platform. Explore over 100 million ad-free, fully licensed songs in a sleek, modern interface. Immerse yourself in your favourite tunes anytime, anywhere, and even in the metaverse!
Hello Music Lovers!
You've asked, and we've listened! After much anticipation, we're thrilled to announce the launch of our new and improved AQ Music platform! With a modern, sleek design that mirrors the minimalistic style of AQ Originals, the AQ Music site has evolved to provide an unparalleled experience for all music enthusiasts.
Introducing a crisp, clean layout for day dwellers and a soothing dark blue and dark fuchsia pink theme for night owls, AQ Music is here to harmonize with your lifestyle, whether you're a daytime browser or a midnight melody seeker.
The Power of Choice
Dive into a rich ocean of music with over 100 million ad-free, fully licensed songs at your fingertips. In partnership with our API associates, we've ensured that the music you love is entirely legal and worry-free. AQ Music has been vetted for compliance with various audio sources and recording companies, so all you have to focus on is immersing yourself in the rhythm of your favorite tracks.
Your Music, Everywhere
Never miss a beat with our newly implemented metaverse related Heads-Up Displays (HUDs). Whether you're hanging out at your virtual house in Second Life, cruising the grid, or teleporting to a shopping venue, the AQ Music HUD will keep your tunes rolling, adapting seamlessly to your screen whether open or closed. Moreover, the HUD comes with an array of quality of life features, ensuring your virtual and real-world music experiences are interconnected like never before.
Search and You Shall Find
Finding your favorite song or discovering new ones is now a breeze with our improved search system. Unearth hidden musical gems and navigate the expansive world of AQ Music with ease. And guess what? You get to enjoy all these features even before you register on our site!
Stay Connected, Anywhere, Anytime
AQ Music is fully mobile responsive, which means you can carry your tunes wherever you roam, be it your car, TV, mobile phone, or iPad. All you need is a data or wifi connection, and you're set to lose yourself in the realm of music, whether you're physically on the move or traversing the virtual grid.
The best part? The core AQ Music site is absolutely free! So why wait? Step into the future of music discovery with AQ Music today. Whether you're a real-life music lover or a metaverse adventurer, AQ Music is ready to be your constant companion, delivering an endless stream of melodies to enhance every moment of your day.
Join us, and let's make beautiful music together!