AQ Sound
Created on 8 July, 2023 • Latest News • 46 views • 1 minutes read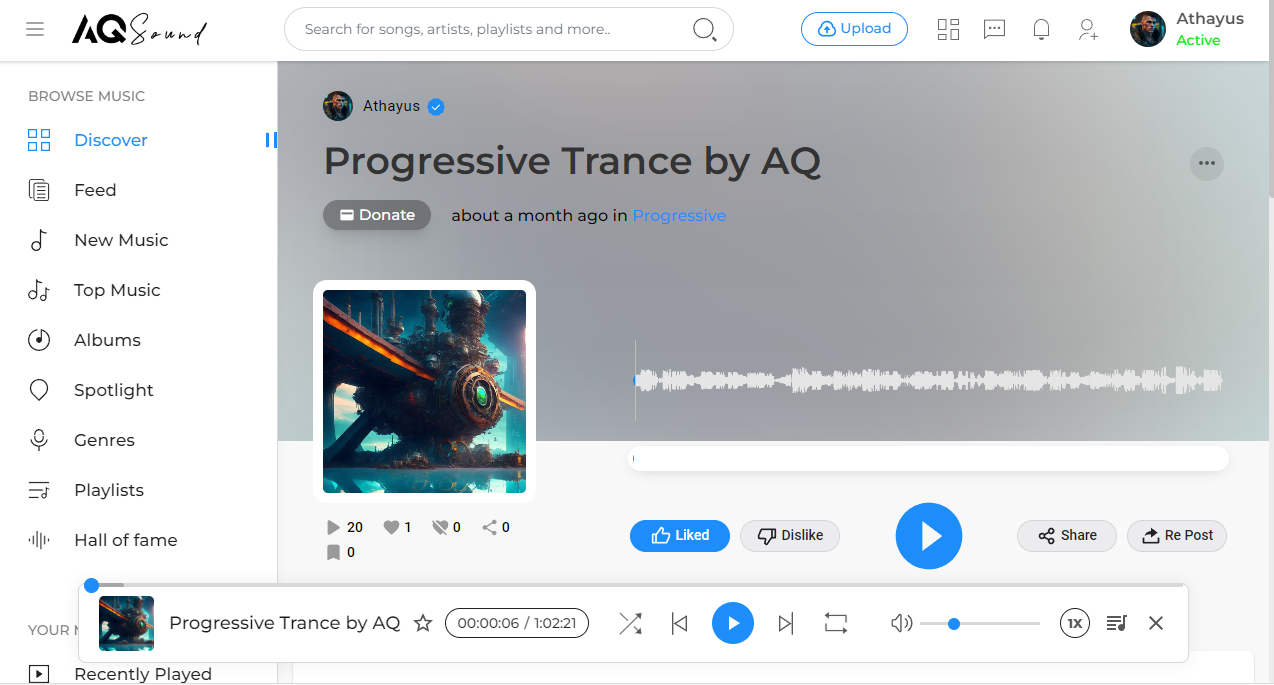 Experience the digital pulse of music with the revamped AQ Sound, featuring over 100+ hand-crafted live mixed DJ sets by Athayus Quan. Join the revolution where music and the metaverse sync, and ignite your raver spirit.
Greetings, Beat Enthusiasts!
The world of music is about to take an electric leap! AQ Sound is revving up the digital soundscape with its revamped platform designed exclusively for the metaverse. We are talking iTunes and Mixcloud vibes, amplified with our unique, virtual spin. And, we're turning it up a notch!
A Symphony of Hand-Crafted Sets
Get ready for the real treat! AQ Sound is proud to present over 100+ meticulously hand-crafted live mixed DJ sets by none other than the maestro himself, Athayus Quan. Built from the ground up, each set is a testament to Athayus's masterful manipulation of beats and melodies, resulting in a sound experience like no other.
These sonic creations are not just sets - they're a labor of love, a collection of over four years of the musical genius that Athayus brings to the virtual turntables. Whether you're a fan of pulsating trance anthems, progressive grooves, drum n' bass vibrations, jungle rhythms, or soothing down-tempo beats, there's something for every raver at heart.
The Pulse of the Metaverse
AQ Sound is more than a platform - it's the lifeblood of the virtual music scene. It's where the boundaries of physical and digital blur, where each beat syncs with the heartbeat of the metaverse, and every mix echoes in the realms of both reality and virtuality. With AQ Sound, you're not just listening to music; you're living it.
Join the Digital Revolution
AQ Sound is on the brink of a digital music revolution. A pulsating beacon for virtual artists and live mix DJs, it's the perfect stage to share your sounds and explore the infinite sonic landscapes of the metaverse. And as we continue to grow, expect even more electrifying features to drop that will amplify your virtual music experience.
So, plug into AQ Sound today and become a part of this sonic revolution. Ride the digital pulse, feel the rhythm of the metaverse, and let the music of AQ Sound fuel your raver spirit!
Check Out AQ Sound Network