AQ Videos: The Future of Virtual Video Networking
Created on 12 August, 2023 • Latest News • 30 views • 1 minutes read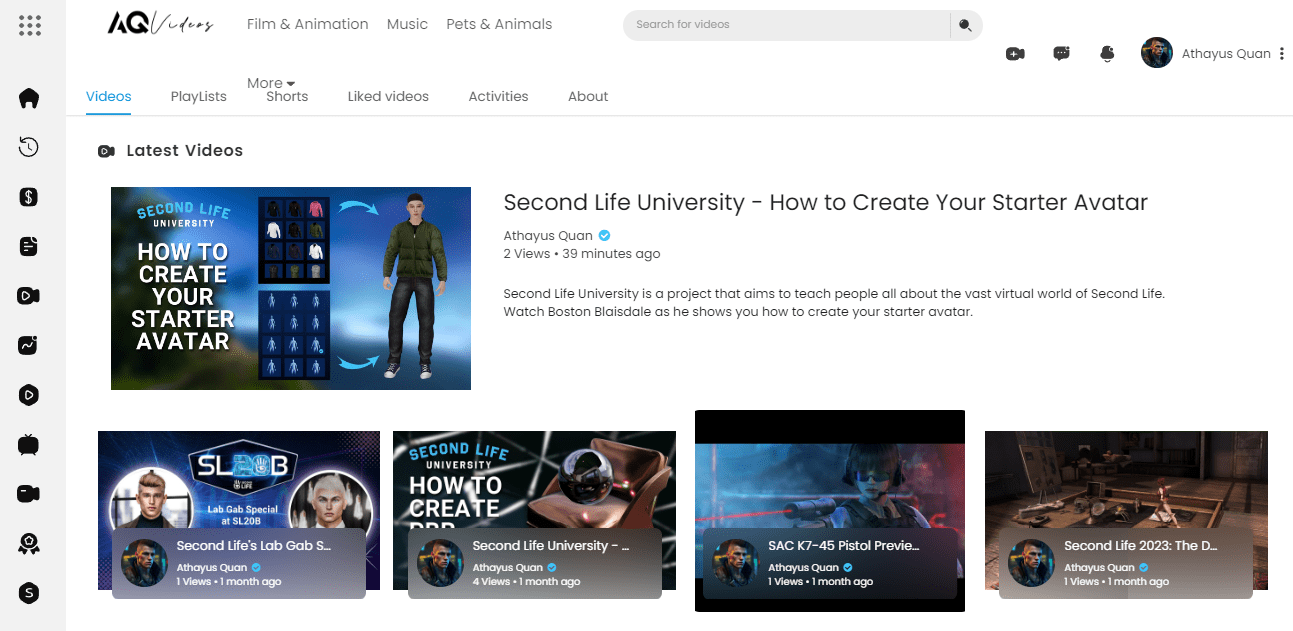 Dive into AQ Videos - the next-gen virtual video network designed for avatars. From gaming to machinima, it's more than just a video platform. Explore its unique features and how it's revolutionizing the virtual content scene.
Welcome to the age of virtual reality, where digital content meets innovation. In this ever-evolving landscape, a new platform emerges - AQ Videos. Catering exclusively to avatars, this unique video network is set to redefine how we perceive, share, and consume virtual videos.
What is AQ Videos?
At its core, AQ Videos functions similarly to popular platforms like Twitch and YouTube. But what sets it apart is its specialized focus on avatars. Whether you're into gaming, machinima, music, or any other virtual video niche, AQ Videos offers a space for you.
Key Features:
1. Video Import from Other Networks:
Gone are the days of scattered video profiles across multiple platforms. AQ Videos allows users to import videos from various networks. This not only consolidates your digital footprint but also saves disk space.
2. Dedicated Avatar Profiles:
Every user, upon sign-up, creates their avatar profile. This is essentially your channel, and as more users join, they can opt to follow or subscribe to your content. Your channel, your rules.
3. Virtual Business Advertising:
For businesses venturing into the virtual domain, AQ Videos offers a robust advertising system. It's an excellent opportunity for brands to showcase ads, tapping into a fresh and engaged audience.
4. A Win-Win for Content Creators:
Content creators are the backbone of any video platform. Recognizing this, AQ Videos has provisions for creators to receive donations, especially for insightful teaching or virtual training videos.
5. Enhanced User Engagement:
From private messaging to content management systems, AQ Videos ensures a seamless and engaging experience for its users.
6. Future is Live:
Live streaming is the future, and AQ Videos is ready to embrace it. Plans to facilitate direct live streaming to channels are in the works.
Beta Testing and More:
AQ Videos is currently under development, but the curious ones among you can sneak a peek at https://videos.aqn.me.
For all the machinima or virtual video content creators out there, if the idea of being a part of AQ Videos' beta excites you, reach out to Athayus Quan. It's an opportunity to be a part of something transformative.
Cheers!
~Athayus Quan